September 30, 2019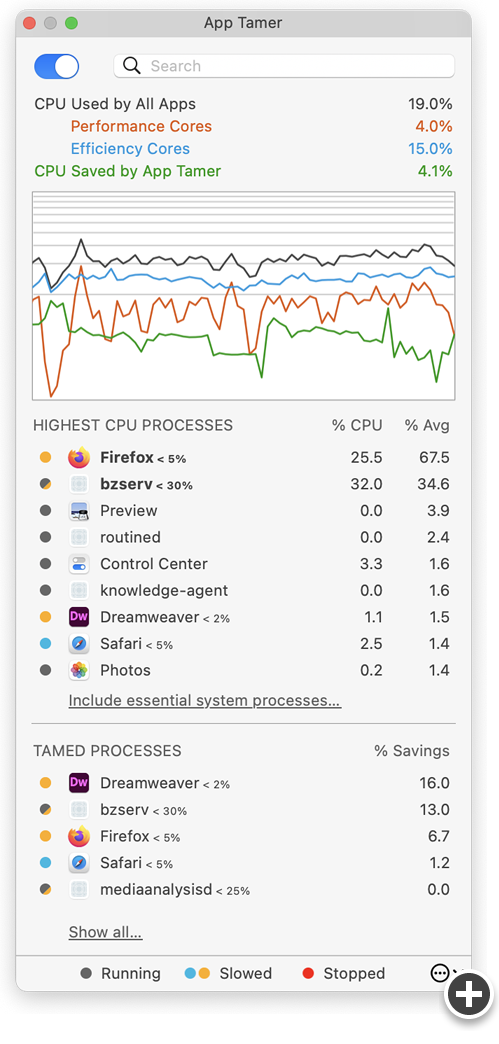 App Tamer 2.4.9 refines its high-CPU-usage alerts and makes updating easier.
This version is a free update for App Tamer 2 users. Please note that if you still have App Tamer 1.x, this is a $7.95 paid upgrade if you purchased version 1.x before July 1, 2013.
What's new in version 2.4.9
App Tamer's high-CPU-usage alerts will no longer prevent you from typing in the frontmost app when they pop up.
High-CPU alerts will appear next to the menu bar even if App Tamer's icon is hidden by Bartender.
The appearance preferences now show more clearly that App Tamer will adapt to the current appearance (Light or Dark Mode) when running in Mojave and Catalina.
There is now an option to automatically download and install updates as they become available.
More Information
Download Links